STRONG.
STYLISH.
SENSIBLE.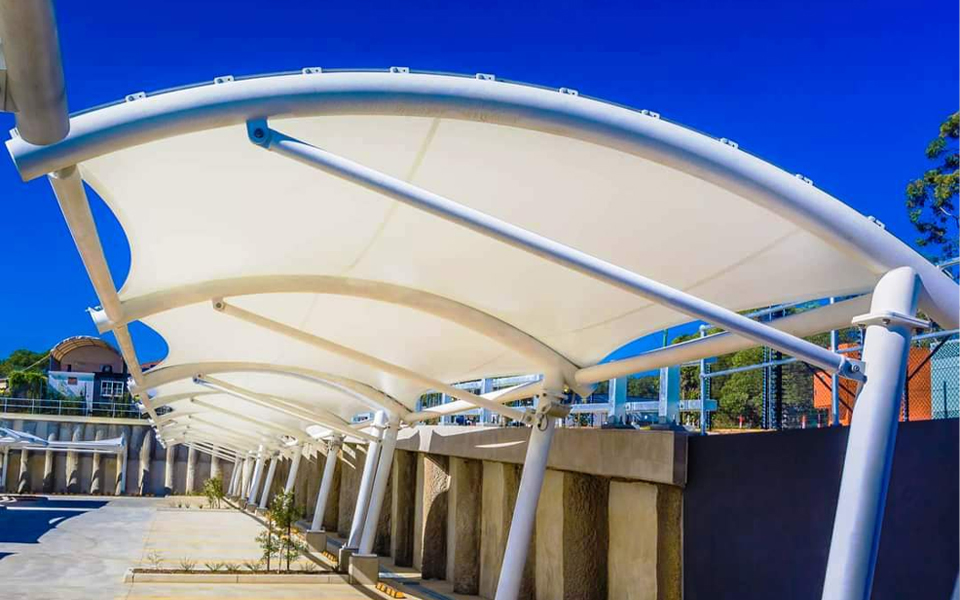 About Us
Create sustainable and visually stunning spaces with Eco Structures
We are a team of dedicated professionals passionate about creating innovative and beautiful tensile membrane structures. With years of experience and a commitment to excellence, we strive to provide our clients with the highest quality products and services. From design to installation, we work closely with each client to understand their unique needs and create a customized solution that exceeds their expectations. Whether you're looking for a shade structure for your park, a cutting-edge architectural feature for your building, or a creative solution for your event, we are here to help. Contact us today to learn more about what we can do for you.
Services
What we do
Eco Structures takes care of the entire process of designing, engineering, manufacturing, and installation of roofs and facades on buildings.
Experience the future of design, engineering and fabrication with Eco Structures